Rehabilitation for Back Pain: A PTA's Perspective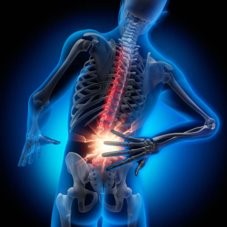 This is a continuing education course for physical therapist assistants and will be held in person. Please see details below.
This course offers hands-on experience and instruction in treating back pain for physical therapist assistants.
Participants will gain knowledge in advanced differential diagnosis, evidence-based treatment approaches and interventions for addressing impairments related to back pain.
The course offers 7 contact hours. 
Date & Time
Saturday, August 20th
8 a.m. - 4:30 p.m.
Registration begins at 7:30 a.m.
Location
Ochsner Therapy & Wellness - Bellemeade Clinic
605 Lapalco Boulevard
Gretna, Louisiana 70056