Rehabilitation for Hip Pain: A PTA's Perspective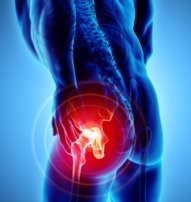 This is a continuing education course for physical therapist assistants and will be held in person. Please see details below.
This course offers hands-on experience and instruction in treating hip pain for physical therapist assistants.
The student will gain knowledge in the anatomy of the hip, assessment methods, and evidence-based treatment interventions for the patient with hip pain. Upon successful completion of this course, the student will be able to provide appropriate assessment and treatment for the patient with hip pain and will be an effective adjunct for the physical therapist in the care of the patient with hip pain.
The course offers 7 contact hours. 
Date & Time
Saturday, November 12
8 a.m. - 4:30 p.m.
Registration begins at 7:30 a.m.
Location
Ochsner Therapy & Wellness - Elmwood Clinic
Building B, 1st Floor Gym
1221 S. Clearview Pkwy.
Jefferson, Louisiana 70121
Cancellation policy: If you are unable to attend, please contact Judith Halverson (jhalverson@ochsner.org) at least 1 week prior to the course.