Integrated Clinical Dry Needling Total Body Course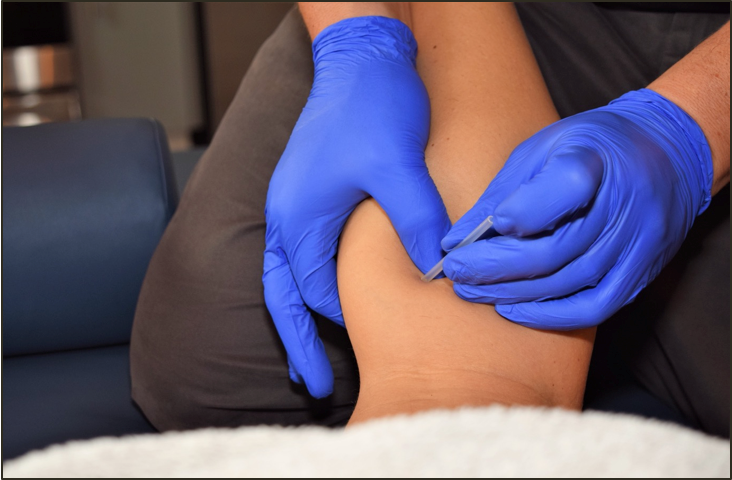 This is a continuing education course for physical therapy providers and will be held in person. Please see details below.
This integrated clinical dry needling course will provide physical therapists with an understanding of the history of dry needling, dry needling mechanisms, evidence for the utilization of dry needling, needle handling and safety, pain education, and clinical application and utilization of dry needling techniques.
The course will also cover rules and regulations specific to Louisiana. Additionally, participants will be able to integrate the basics of pain sciences into their clinical practices. All participants will review trigger points, patient positioning, dry needle techniques and needle handling, and relevant anatomy including vasculature, nervous tissue, and viscera.
Date & Time
Friday, August 5 – Sunday, August 7, 2022
Friday, August 5
1 - 8 p.m.
Registration from 12:30 - 1 p.m.
Saturday, August 6
8 a.m. – 5:30 p.m.
Sunday, August 7
8 a.m. – 5:30 p.m.
Contact Hours
Total Contact Hours: 28.5
Face-to-Face Contact Hours: 25
Pre-Course Contact Hours: 3.5*
*Pre-course hours will include lecture on history, types, mechanisms and evidence of dry needling as well as a lecture on safety, sharps safety and blood-borne pathogens.
Course Objectives
Understand the history, types, proposed mechanisms and actions of dry needling.
Understand the physiology of a trigger point and current best evidence of mechanisms.
Understand the basic principles of needle handling and safety and rules and regulations specific to the state.
Identify selected muscles through surface palpation, anatomical landmarks, muscle activation, and trigger point identification
Identify trigger points by palpation and physical examination using established trigger point referral patterns and identify and clear non-muscular tissue.
Perform muscle and region-specific dry needling techniques for identified muscles and understand the integration of the use of dry needling into current best evidence based patient care.